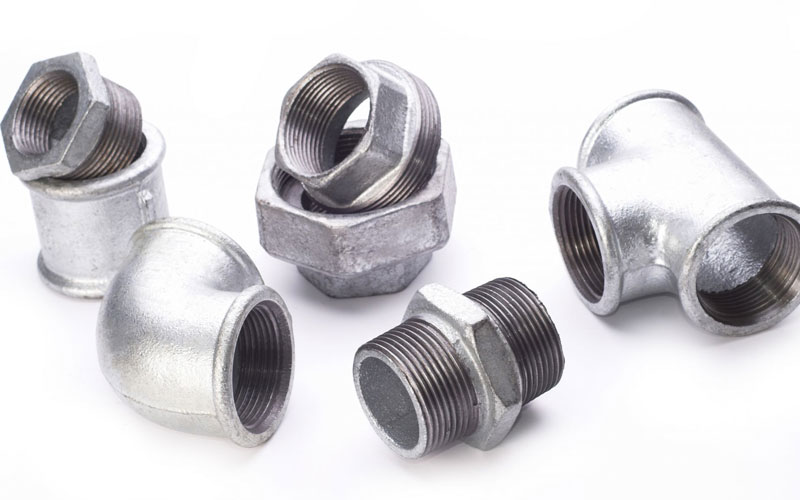 Complete Details of Stainless Steel Pipe Fittings and Galvanized Pipe Fittings in India
Stainless Steel Fittings and Galvanized Pipe Fittings:Steel is a vital part of our life and using for many years for producing high quality Pipe Fittings and Pipes. Steel is more preferable material because of its cost-effectiveness, durability, strength, and high resistance to heat. These fittings and pipes are used in houses, large buildings, and industrial purposes for carrying flammable gases, water, fire sprinkler systems, etc.
As steel pipe fittings and pipes can easily rust to make rust-resistant, they are often mixed with other materials to add to their durability.
Stainless Steel is the most widely used material because it's highly resistant to corrosion and oxidation in various man-made and natural environments. Selecting the right grade of stainless steel for your application is very important as it is used to manufacture fittings and flanges that are usually used for household pipelines and industrial work.
Stainless Steel Elbows, Tees, Reducers, Cross, Bends, Unions, Couplings, End Caps, Stub Ends, Boss, Nipples, Adapters, Bushing, Plugs, and all types of flanges are in stock in the SS grade 304, 304L, 316, 316L, and 904L.
To get complete details of Stainless Steel Pipe Fittings and Flanges with their chemical composition, mechanical properties, price list, equivalent grades, advantages, and applications visit the links below.
Galvanized Steel Fittings and Flanges:
Through a chemical process steel is coated in layers of zinc to protect steel from rust and corrosion. Galvanized steel offers resistance to corrosion and rust. This steel is used in the making of the best quality pipe and its fittings. It helps to increase the longevity of pipe fittings.
Galvanized Steel Pipe Fittings are available in the standard size range of 8mm to 150mm. Following some specific standards Galvanized Fittings are made of welded tubes or forgings or rolled bar, seamless tubes. These fittings are used in all types of building piping and also used in water supply pipelines but it is not suitable for gas pipelines.
To Get The Instant Quote for Galvanized Steel Fittings and Backing Flanges Click Here!