ASME B16.9 Fittings, Buttweld Fittings Exporter
Metalfed Engineering is a leading supplier, exporter and ,manufacturers of Buttweld Pipe Fittings. We are globally well known as the Best Quality Buttweld Fittings Suppliers. Our ASME B16.9 Fittings are available in an extensive range of mechanical applications. We are delivering Steel Buttweld Pipe Fittings in close tolerances, in addition to greater finish standards and dense structures, which makes these deliver the best process support. We are stockists of Pipe Elbows, Concentric Reducers, Eccentric Reducers, End Caps, Stub Ends, and Tees. Buy Pipe Fittings online at the best price.
We are the largest exporters of ASME B16.9 Pipe Fittings and sets them up in the scope of outlines according to the procurements of our clients. Comprised by utilizing exclusive requirements high-quality material alongside high machines and very advanced. Certified good quality of materials, These can further be custom-made in terms of sizes, shapes, and thicknesses as per the precise needs of our venerated buyer.
ASME B16.9 Buttweld Fittings Specification covers overall dimensions, ratings, tolerances, and testing. ASME B16.9 Fittings Specification for covers markings for factory-made wrought butt-welding fittings as well. This ANSI B16.9 specification covers ASME B16.9 Fittings Dimensions in the size range between NPS 1 ∕ 2 through NPS 48 (DN 15 through DN 1200). The Seamless Fittings also cover fittings of any producible wall thickness. While the specification covers all the above-mentioned points the ASME B16.9 Material standard does not cover buttwelding fittings that are meant for low-pressure corrosion-resistant applications.
Check ANSI B16.9 Fittings Dimensions, ASME B16.9 Factory-Made Wrought Buttwelding Fittings, ASME B 16.28 Butt-Welding Short Radius Elbow Price, and ANSI Pipe Fittings For Sale
Pipe Fittings ASME B16.9 Production Range
| | |
| --- | --- |
| Size Range: | 1/8" NB TO 48" NB. (Seamless & 100% X-RayWelded, Fabricated) |
| Product Range: | Buttweld Pipe Fittings – Range of Materials, Specifications |
| Thickness: | SCH: 5s, 10s, 40s, 80s, 10, 20, 40, STD, 60, 80, XS, 100, 120, 140, 160, XXS, Custom Thickness. |
Well-known Industrial Pipe Fitting Manufacturers in India, BS1640 Buttweld Fittings Suppliers In UAE, ANSI B16.9 Butt Weld Fittings Stockholder, 1/2 to 48 Inch Butt Weld Fittings Price List in Mumbai
Buttweld Fittings Types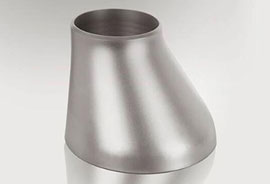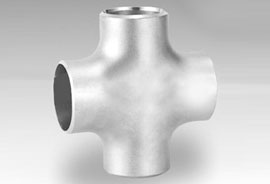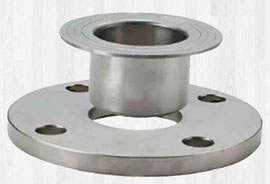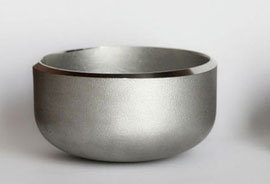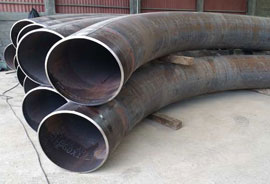 Note: Prices are based on product, material and quantity . Contact us anytime to get a full quotation.
ASME B 16.9 Pipe Fittings Manufacturing Standards
| | |
| --- | --- |
| ASME: | ANSI B16.9, ANSI B16.28, MSS-SP-43 |
| DIN: | DIN2605, DIN2615, DIN2616, DIN2617, DIN28011 |
| EN: | EN10253-1, EN10253-2 |
Buttweld Pipe Fittings Available Grades
| | |
| --- | --- |
| Stainless Steel Buttweld Pipe Fittings: | ASTM A403 WP 304/ 304L/ 304H/ 316/ 316L/ 317/ 317L/ 321/ 310/ 347/ 904L/2205 Duplex Fittings |
| Carbon Steel Buttweld Pipe Fittings: | ASTM A234 WPB / A420 WPL3/ A420 WPL6/ MSS-SP-75 WPHY 42/46/52/56/60/65/70 |
| Alloy Steel Butt Weld Pipe Fittings: | ASTM A234 WP1/ WP5/ WP9/ WP11/ WP22/ WP91 |
| Other Materials: | Monel, Nickel, Inconel, Hastelloy, Copper, Brass, Bronze, Titanium, Tantalum, Bismuth, Aluminium, Zinc, Lead, etc. |
| Copper Nickel Butt Weld Pipe Fittings: | CuNi10Fe1Mn, CuNi30Mn1Fe |
Buttweld
Buttweld fittings are used in various applications such as pipelines, plumbing, and HVAC systems. They are used to connect pipes of different sizes, change the direction of flow, and reduce or increase the flow rate of fluids.
The two types of welded joints are butt joint and lap joint.
The four main types of welds are butt weld, fillet weld, plug weld, and groove weld.
The three types of fittings are Buttweld, Socket Weld, and Threaded fittings.
Buttweld fitting is a type of pipe fitting used to connect two pipes of similar or different diameters. It is characterized by a welded joint at the end of the fitting, which is then connected to the pipes by welding.
ASME B16.9 is a standard that specifies the dimensions and tolerances of Buttweld fittings. It also provides guidelines for the manufacturing, testing, and marking of Buttweld fittings.
Buttweld fittings are used for larger pipe sizes where high pressure and temperature are involved, while socket weld fittings are used for smaller pipe sizes and low-pressure applications. Buttweld fittings are joined by welding, while socket weld fittings are joined by inserting the pipe into the socket and then welding the joint.
Buttweld fittings are made by welding two pieces of pipe or fitting together, while forged fittings are made by forging a solid piece of metal into the desired shape. Buttweld fittings are used for larger pipe sizes and high-pressure applications, while forged fittings are used for smaller pipe sizes and lower-pressure applications.
The pressure rating of Buttweld fittings depends on the material, size, and temperature of the pipe. Buttweld fittings can have pressure ratings ranging from 2000 PSI to 6000 PSI.
Buttweld fittings are used in various industries such as oil and gas, petrochemical, chemical, pharmaceutical, and food processing. They are used in piping systems to connect pipes and change the direction of flow.
ASME B 16.9 Fittings – Applications & Industries
We are a well-known prestigious exporter and supplier of high-quality ASME B16.9 Fittings and Buttweld Pipe Fittings. We supply ANSI B16.9 Fittings to customers in various industries including chemical, pharmaceutical, petrochemical, power, engineering, and various other industrial applications. Test Certificate as per EN 10204 / 3.1B, Raw Materials Certificate, Third Party Inspection Report, and 100% Radiography Test Report.
Ready Stock of Buttweld Pipe Fittings Export to
AfricaAlgeria, Angola, Benin, Botswana, Burkina Faso, Burundi, Cabo Verde, Cameroon, Central African Republic (CAR), Chad, Comoros, The Democratic Republic of the Congo, Republic of the Congo, Cote d'Ivoire, Djibouti, Egypt, Equatorial Guinea, Eritrea, Ethiopia, Gabon, Gambia, Ghana, Guinea, Guinea-Bissau, Kenya, Lesotho, Liberia, Libya, Madagascar, Malawi, Mali, Mauritania, Mauritius, Morocco, Mozambique, Namibia, Niger, Nigeria, Rwanda, Sao Tome and Principe, Senegal, Seychelles, Sierra Leone, Somalia, South Africa, South Sudan, Sudan, Swaziland, Tanzania, Togo, Tunisia, Uganda, Zambia, Zimbabwe
EuropeAlbania, Andorra, Armenia, Austria, Azerbaijan, Belarus, Belgium, Bosnia and Herzegovina, Bulgaria, Croatia, Cyprus, Czech Republic, Denmark, Estonia, Finland, France, Georgia, Germany, Greece, Hungary, Iceland, Ireland, Italy, Kazakhstan, Kosovo, Latvia, Liechtenstein, Lithuania, Luxembourg, Macedonia, Malta, Moldova, Monaco, Montenegro, Netherlands, Norway, Poland, Portugal, Romania, Russia, San Marino, Serbia, Slovakia, Slovenia, Spain, Sweden, Turkey, Ukraine, United Kingdom, Vatican City
AmericaAntigua and Barbuda, Bahamas, Barbados, Belize, Canada, Costa Rica, Cuba, Dominica, Dominican Republic, El Salvador, Grenada, Guatemala, Haiti, Honduras, Jamaica, Mexico, Nicaragua, Panama, Saint Kitts and Nevis, Saint Lucia, Saint Vincent and the Grenadines, Trinidad and Tobago, United States of America, Argentina, Bolivia, Brazil, Chile, Colombia, Ecuador, Guyana, Paraguay, Peru, Suriname, Uruguay, Venezuela
Asia/OceaniaAfghanistan, Armenia, Azerbaijan, Bahrain, Bangladesh, Bhutan, Brunei, Cambodia, China, Cyprus, Georgia, India, Indonesia, Iran, Iraq, Israel, Japan, Jordan, Laos, Lebanon, Malaysia, Maldives, Mongolia, Myanmar (Burma), Nepal, North Korea, Oman, Pakistan, Palestine, Philippines, Qatar, Russia, Saudi Arabia, Singapore, South Korea, Sri Lanka, Syria, Taiwan, Tajikistan, Thailand, Timor-Leste, Turkey, Turkmenistan, United Arab Emirates (UAE), Uzbekistan, Vietnam, Yemen, Australia, Fiji, Kiribati, Marshall Islands, Micronesia, Nauru, New Zealand, Palau, Papua New Guinea, Samoa, Solomon Islands, Tonga, Tuvalu, Vanuatu
Please send us the complete details of the Buttweld Pipe Fitting's requirement. We offer ASME B16.9 Pipe Fittings, and Buttweld Fittings which are accurately designed to provide satisfaction to our customers. We are assisted by a team of skilled professionals, who support us in all our career activities right from the realization of raw material to testing and final dispatch of these ANSI B16.9 Fittings at our valuable customers' end. Buy Buttweld Pipe Fittings at a cheap price from us.
sales@metalfed.com | +91 9137898594 | Quotation Form | Reach Us