Metalfed is a Leading Exporter and Supplier of Stainless Steel Slip on Flange in Peru. SS Grade 310S, 316Ti, 316L, 304L, 904L, 317L, 304, 321, 310, 316, 317, 347, 316H, 304H, 347H, 321H ANSI B16.5 Slip on Flange in Lima
Get The Best Price of Stainless Steel ANSI B16.5 Slip on Flange, ASME B16.47 Slip on Flange, EN 1092-1 SORF Flange, Class 150# SOFF Flange, Raised Face Flange, Flat Face Flange, Series A and Series B Slip On Flange in Lima, Peru
ANSI B16.5 Slip on Flange Specifications – Peru
Product Name:
Slip-on Flange | SO Flange | SOFF Flange | SORF Flange
Size Chart:
1/2″ (15 NB) to 48″ (1200NB) DN10~DN5000
Dimensions:
ANSI B16.5, ANSI B16.47 Series A & B, MSS SP44, ASA, API-605, AWWA, Custom Drawings
Pressure Rating ANSI:
Class 150 LBS, 300 LBS, 400 LBS, 600 LBS, 900 LBS, 1500 LBS, 2500 LBS
Pressure Calculation in DIN:
PN6 PN10 PN16 PN25 PN40 PN64 / 6Bar 10Bar 16Bar 25Bar 40Bar
Coating/Surface Treatment:
Anti-rust Paint, Oil Black Paint, Yellow Transparent, Zinc Plated, Cold and Hot Dip Galvanized
Connection Type/Flange Face Type:
RF-Raised Face, RTJ-Ring Type Joint, FF-Flat Face, LMF-Large Male-Female, LJF-Lap-Joint Face, SMF-Small Male-Female, Small Tongue, Large Tongue & Groove, Groove
Custom Flange/Special Design:
As per your drawing
Standards:
ANSI/ASME B16.5, B16.47 Series A & B, B16.48, BS4504, BS 10, EN-1092, DIN, ANSI Flanges, BS Flanges, ASME Flanges, EN Flanges, DIN Flanges, ASME/ANSI B16.5/16.36/16.47A/16.47B, GOST Flange, MSS SP44, ISO70051, BS1560-3.1, JISB2220, API7S-43, API7S-15, API605, EN1092
Flange Test:
Direct-reading Spectrograph, X-ray detector, Hydrostatic testing machine, UI trasonic flaw detector, Magnetic particle detector
Flanges Equipment:
Press machine, Pushing Machine, Bending machine, electric bevelling machine, Sand-blasting machine, etc
Manufacturers of:
DIN: DIN 2527, DIN 2566, DIN 2573, DIN 2576, DIN 2641, DIN 2642, DIN 2655, DIN 2656, DIN 2627, DIN 2628, DIN 2629, DIN 2631, DIN 2632, DIN 2633, DIN 2634, DIN 2635, DIN 2636, DIN 2637, DIN 2638
B.S: BS4504 , BS3293, BS1560, BS10
AS 2129: Table D; Table E; Table H
ANSI B16.5, ANSI B16.47 Series A & B, MSS SP44, ASA, API-605, AWWA
ANSI : ANSI B16.5, ANSI B16.47(API605), MSS SP44, ANSI B16.36, ANSI B16.48
ANSI B16.5, ANSI B16.47, MSS SP44, ANSI B16.36, ANSI B16.48
American standard (ANSI)
German (DIN)
British Standard (BS)
ANSI DIN, GOST, JIS, UNI, BS, AS2129, AWWA, EN, SABS, NFE, etc.
ASTM A182 Slip on Flange: -BS Flange, EN Flange, API 6A Flange, ANSI Flange, ASME Flange, DIN Flange, EN1092-1 Flange, UNI Flange, JIS/ KS Flange, BS4504 Flange, GB Flange, AWWA C207 Flange, GOST Flange, PSI Flange
The other standard: AWWA C207; EN1092-1, GOST12820, JIS B2220; KS B1503, SABS1123; NFE29203; UNI2276
Test Certificates:
Third Party Inspection Report, 100% Radiography Test Report, Raw Materials Certificate, EN 10204/3.1B, etc.
Material Test Certificates (MTC):
As per EN 10204 3.1 and EN 10204 3.2, TC certifying NACE MR0103, NACE MR0175
Uses & Applications:
Petrochemicals and acids, Nuclear Power, Heavy oil refineries, Bitumen upgraders, Offshore, Piping Projects etc.
| | |
| --- | --- |
| Stainless Steel Slip On Flange: | ASTM A 182, A 240 F 304, 304L, 304H, 316, 316L, 316Ti, 310, 310S, 321, 321H, 317, 347, 347H, 904L |
| Duplex Steel Slip On Flange: | ASTM / ASME A/SA 182 F44, F45, F51, F53, F55, F60, F61 |
| Super Duplex Slip On Flange: | ASTM / ASME A/SA 182 F44, F45, F51, F53, F55, F60, F61 |
| Nickel Alloys Slip On Flange: | ASTM SB564, SB160, SB472, SB162 – Nickel 200 (UNS No. N02200), Nickel 201 (UNS No. N02201), Monel 400 (UNS No. N04400), Monel 500 (UNS No. N05500), Inconel 800 (UNS No. N08800), Inconel 825 (UNS No. N08825), Inconel 600 (UNS No. N06600), Inconel 625 (UNS No. N06625), Inconel 601 (UNS No. N06601), Hastelloy C 276 (UNS No. N10276), Alloy 20 (UNS No. N08020) |
| Alloys Slip On Flange: | Alloy 20, Alloy C, Alloy C276, Alloy B2 |
| Carbon Steel Slip On Flange: | STM / ASME A/SA 105 ASTM / ASME A 350, ASTM A 181 LF 2 / A516 Gr.70 A36, A694 F42, F46, F52 |
| Copper Alloys Slip On Flange: | ASTM SB 61, SB62, SB151, SB152 – UNS No. C 70600 (Cu-Ni 90/10), C 71500 (Cu-Ni 70/30), UNS No. C 10100, 10200, 10300, 10800, 12000, 12200 |
| Low Temperature Steel Slip On Flange: | ASTM A350 LF2, LF3, LF6 |
| High Yield Slip On Flange: | ASTM A694 F42, F52, F60, F65, F70 |
| Alloy Steel Slip On Flange: | ASTM / ASME A/SA 182 & A 387 F1, F5, F9, F11, F12, F22, F91 |
| Titanium Slip On Flange: | Gr1, Gr2, Gr3, Gr5, Gr7, Gr11 |
| Brass Slip On Flange: | 2604 / 3602 / H59 / H62 / etc. |
| Aluminium Slip On Flange: | 2017 / 5052 / 6063 / 6061 / 7075 etc. |
| Alloy 20 Slip On Flange: | ASME SB462 / ASTM B462, Carpenter® 20 Alloy, Alloy 20Cb-3 |
| Nimonic Slip On Flange: | Nimonic 80A, Nimonic 75, Nimonic 90 |
| 254 SMO Slip On Flange: | ASME SA182 / ASTM A182, SMO 254/6Mo, UNS S31254, DIN 1.4547 |
| Other Slip On Flange Material: | Tin bronze, Alumunum bronze, Lead bronze |
Stainless Steel Fittings and Flanges Availability in Peru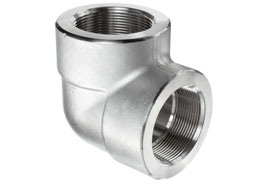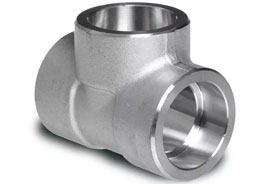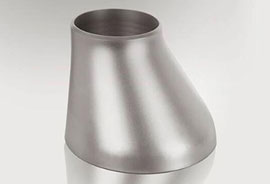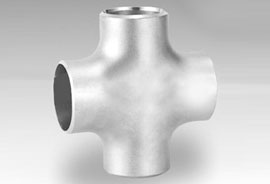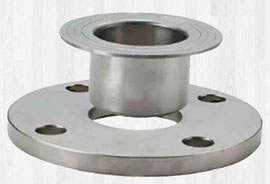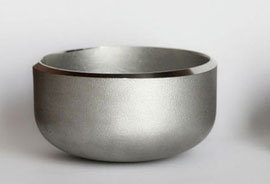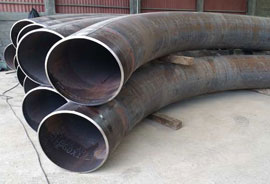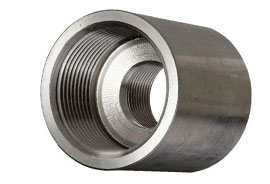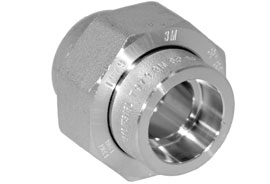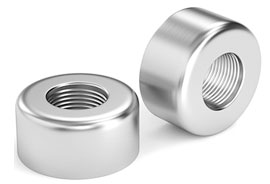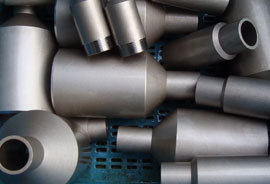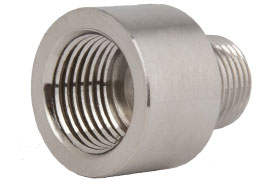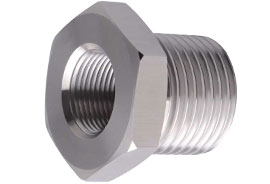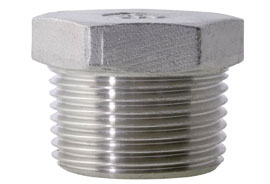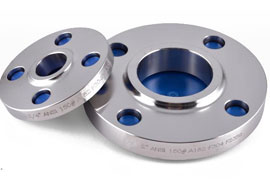 Note: Prices are based on product, material and quantity. Contact us anytime to get a full quotation.
Metalfed Engineering is a well-known prestigious manufacturer and stockist of high-quality Stainless Steel Slip on Flange. We supply our products to customers in various industries including Oil & Gas, Petrochemical, Semiconductor, Road & highway construction, Power, Marine & dredging, Residential, Engineering, Pharmaceutical, Municipal, Process Instrumentation, Food, Beverage, Dairy, Chemical, Sanitation, Pulp and Paper, Ventilation, Irrigation, and various other industrial applications. We provide our clients with Test certificates, Raw Materials certificates, Third Party Inspection Reports, and 100% Radiography Test reports. We are one of the largest exporters and suppliers of SS 304 SORF Flange, SS 316 SOFF Flange, and SS 904L Slip-on Flange in various cities of Peru such as Lima, Trujillo, Huancayo, Cusco, Iquitos, Chimbote, Piura, Arequipa, Chiclayo, Tacna, Pucallpa, Callao, Etc.
Please send us the complete details of the Stainless Steel Slip-on Raised Face Flange requirements. We offer Stainless Steel Flat Face Flange, which are accurately designed to satisfy our customers. We are assisted by a team of skilled professionals, who support us in all our career activities, from the realization of raw material to testing and final dispatch. Buy ASME B16.47 Stainless Steel 304 Slip on Flange at market-leading prices here.
sales@metalfed.com | +91 9137898594 | Quotation Form | Reach Us